Defibrillators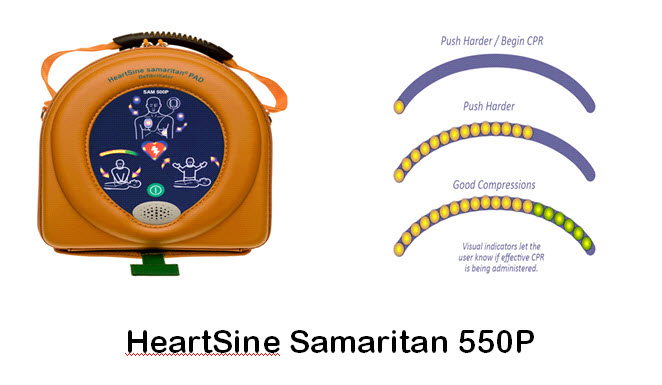 The HeartSine® samaritan® PAD 500P Automated External Defibrillator offers a Technology Breakthrough with its patented CPR Advisor that ensures blood flow to the brain during CPR.        
The only device on the market that ensures clinical effectiveness of chest compressions
Price: $2660.00
Please contact Southern Cross First Aid for information, sales, and training:
0427 242 384 or email scfatraining@gmail.com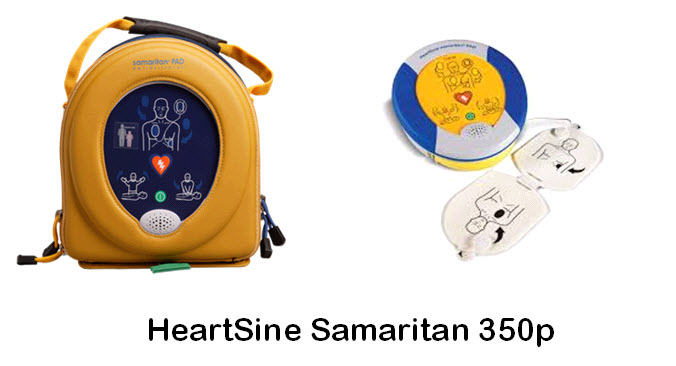 The HeartSine samaritan PAD is an automated external defibrillator (AED) that analyzes the heart rhythm and delivers an electrical shock to victims of Sudden Cardiac Arrest in order to restore the heart to normal rhythm.
This user-friendly AED provides easy to follow visual and audio prompts to guide the rescuer from pad application to shock delivery, if required.
Price: $1995.00
Please contact Southern Cross First Aid for information sales and training
0427 242 384 or email scfatraining@gmail.com