Palm Beach First Aid Training Courses are also available.
We offer a wide range of Palm Beach First Aid Training, including:
HLTAID003 Provide First Aid – this is the mandatory qualification currently approved for use in all workplaces required to have a qualified first aid on the premises. It was formerly known as the Senior First Aid certificate. It covers:
The seven steps required in all emergency first aid responses, commonly known as DRSABCD –
Danger,
Response,
Send for help,
Airway,
Breathing,
Compressions and
Defibrillation
In broader terms this covers:
The initial assessment of an emergency
Appropriate CPR techniques for both adults and infants
How to use an Automated External Defibrillator (AED)
Appropriate first aid management of bleeding, burns, and fractures
Managing emergencies such as poisons, choking, and a venomous bites
Infection control and management procedures
Management of asthma, anaphylaxis and seizures
Administering first aid for soft tissue and eye injuries
The legal responsibilities of people providing first aid
A basic outline of anatomy and physiology
and much, much more
CPR – Our Cardiopulmonary Resuscitation (CPR) is a three-hour course, which provides one unit of competency under the new first aid training regulations. It covers:
Identifying, assessing and minimizing threats to the health of others and yourself;
Initial assessment of the casualty, including the need to perform immediate CPR and contact the appropriate emergency services
How to actually perform CPR, including appropriate handling of a patient
How to operate an automated external defibrillator (AED) in line with the suppliers  instructions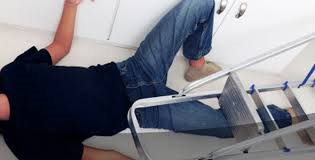 Providing Basic Emergency Life Support – this course provides information on:
Recognising an emergency situation and identifying and assessing and minimising all immediate health and safety hazards
Initial assessment of the casualty, an assessment of the situation, and seeking the appropriate assistance from emergency response services
How to recognise and applying the appropriate first aid measures, including CPR where necessary paragraph
To treat the casualty with the appropriate level of respect whilst applying first aid, seeking consent from the patient where appropriate
To operate or first aid equipment in line with the manufacturers instructions
monitor the condition of the casualty and respond to changes in circumstances
– To enroll for Palm Beach First Aid Training, please contact John on 0427 242 384.
Back to Tweed Heads First Aid Training Courses
We can also help you with stocking First Aid kits.